Newcastle Escorts
Discover the widest selection of Newcastle escorts with Geordie Girls. We have young and mature companions who are European and English, covering all the top categories including blonde, brunette, redhead, busty, curvy, enhanced, natural and petite. You'll find all the information you need on each model's profile, such as reviews, selfies and videos. To book incall or outcall, contact us on 07340991817 today.
Are you looking to meet an escort in Newcastle? Do you want to know more about Geordie call girls? Here at Geordie Girls, our official escorts gallery has all the information you need to enjoy the company of an escort in Newcastle Upon Tyne, at a time and place with best suits you
Newcastle Escort Gallery
Unlike other areas of the UK, Newcastle call girls are mainly British escorts compared to Eastern European ladies. Our female escorts gallery in Newcastle is filled with hot busty babes, sexy girls, ebony ladies, brunette girls, blonde models and a mix of young and mature escorts. Each girl you see displayed have 100% real pictures with many of the ladies having selfies on their profiles so potential clients can get to know the escort even more than ever before meeting them.
These ladies are what you imagine when you think of the girl next door. Each lady has their own career outside escorting meaning they share common interests and can understand the needs of the 'standard' gentlemen. You will never be stuck for conversation with these ladies which make them perfect for a girlfriend experience.
Tip for when using our escort gallery: Use the 'Available Now' filter function to view which girls are available at your time of browsing our gallery, this will stop you wanting to book an escort who isn't accessible to meet.
Incall And Outcall
A Newcastle escort agency's gallery is the ideal place to find escort girls to meet in your local area. Our escorts can be booked for Incall and Outcall services, due to the girls owning apartment in Newcastle city centre and being happy to travel to clients location. Escorts in Newcastle cover the most of the North East, some of the East Midlands and the entirety of the Tyne and wear. This means that you can meet escorts in the city centre and a little further afield in south shields and south tyneside. These ladies may be referred to as wear escorts, so don't let this confuse you if you are from out of town. This allows the freedom of choice when booking with one of our girls, and of course, experiencing the wonders that follow.
Newcastle Central Station is the main line running through the city and acts as the backbone of Newcastle's travel, including all Virgin Trains East Services between London and Edinburgh stops at Newcastle giving it great connection. Most of the escorts apartments are close by to public transport routes making meeting an escort very easy.
This can help enormously if one of our clients wished to travel up or down the country, not to forget the great benefit of our Newcastle escorts being available to travel anywhere in the North East.
What to expect from our Newcastle Escort Agency
Geordie Girls Newcastle is rapidly becoming the leading Newcastle escort agency, with a reputation for having a passion to provide an range of escort services 24/7 throughout Newcastle Upon Tyne. Each service is catered to each of our clienteles every need meaning when you meet Newcastle escorts, you are turning your dreams into reality.
You can be sure your erotic journey will start here as our clients have been wonderful to comment on the magical night that was ahead of them when at the hands of our gorgeous Newcastle escorts. Here at Geordie Girls Newcastle, we strive towards providing elegant escort services when it comes to pleasing our clients, all to ensure we become your favourite escort agency in the North East. We know many of our clients crave something different, and we as an agency are very proud to provide a variety of beautiful escorts that reflect the standards we represent.
When booking with Geordie Girls Newcastle you will experience service like no other, we provide couples, massages, singles, uniforms, and the list can go on. Our Newcastle escorts are more than enough to leave you wondering why you have never booked before, as the experience is one you will never want to forget. This is a great reflection of the Newcastle escorts at Geordie Girls and no matter what time you find yourself needing companionship, our escorts are available to respond to a variety of requests clients may have.
You can book a Geordie escort at any given time - our services are available 24/7.
As a Newcastle escort agency, we strive towards being the leading provider of escorts in Newcastle, we work hard to ensure Geordie Girls grows and becomes better with each year that passes which is only better for those who enjoy the company of our gorgeous escorts.
Escort Friendly Experiences in Newcastle To Enjoy
As you know, Newcastle escorts are ladies and/or males who sell their time and companionship for money. During a date what happens between two consenting adults is down to the client and the girl in Newcastle. For this very reason, it is important to establish what type of service you desire from sexy female escorts from Geordie Girls Newcastle to ensure you get the most out of your time together. This could be that you want to meet a party girl or enjoy an erotic massage, so there is a guide to so of the most popular escort friendly experiences you can enjoy with a call girl in tyne and wear.`
Party Girl
Newcastle escorts have gained a reputation for being wild party girls due to the popular TV program 'Geordie Shore' portraying Newcastle as the place to party in the East Midlands with hot girls. From our experience, when you compare a girl in Newcastle to other areas in the UK, these ladies are certainly up to party all night long. So why is good to take a party girl escort in Newcastle?
Tup Tup Palace is one of the best nightclubs in Newcastle on Saint NIcholas street. Livello and Jalou Newcastle are two other great clubs to take an escort before heading off to somewhere more private.
Dinner Date
Not forgetting many of these attractions are various restaurants found throughout the city reaching up to 5 stars, they can quickly become a great venue for a date with one of our Newcastle escorts.
The Moulin Rouge Cafe & Grill is a restaurant with Middle Eastern cuisine and was a great recommendation from one of the local escorts in Newcastle for being the best she has visited.
It's easy to see why, with large plates and hearty food mixed with a great atmosphere, it's a perfect example for what restaurants in Newcastle can offer when it comes to the variety of cuisine available.
These restaurants have the elegance and charm to quickly become the perfect place for a dinner date when sharing it with our delightful Newcastle escorts.
Overnight Hotel
For some gentlemen an hour with an escort is not enough and during their time together may extend the booking. So gentlemen may extend by an hour or two whilst over extend to the whole night (12 hours). In Newcastle, overnight escort bookings are common due to people travelling to the city on business or to party, with many clients enjoying the company of escorts in Hotel Indigo Newcastle and Motel One Newcastle.
Note: Whilst an independent escort may offer car meets as a service, that is not something our Newcastle escort agency offers due to safety concerns.
Meet Newcastle Upon Tyne Escorts Now!
If you have found which escort girl in Newcastle you would like to book, or you are still browsing, there is a very simple step by step guide to help you create a booking to ensure you can meet the escort at a time and place with best suits you. First here is how to find the escort you want to meet.
1. Browse through our Newcastle escort gallery. Look for girls with verified real pics icon over their profile as you know exactly who you are meeting then. Remember if you not in the city centre, escorts are willing to travel to meet you. make sure if you are in South Shields for example that you look for an outcall escort.
2. Look at the girls profiles. Don't be scared of clicking on an escorts profile, here you will find all the information about the girl such as rates, stats, description, services and reviews. It is essential you view the girls profile before making a booking.
3. Contact the agency. I know this seems like a lot of hard work, but nobody knows the girls better than the Newcastle escort agency. Here you can seek recommendations from their team on who to meet up with.
Now you have followed these very simple steps to finding your ideal escort here is how to book.
How To Book
If you have found the girl for you and you would like to make a booking then we have more than one option open to you, you can call us on to speak to our receptionist for a quick and easy process.
Or you can use our online booking form found on our site on the Booking's Page. You can contact us further via our email address if you would like to add any additional information or requests that you might have.
Please note YOU MUST have made a booking with one of our Newcastle escorts via phone or online before sending an email to the team.
When visiting an escort website many will feel unsure when it comes to booking as many clients are unsure of the process they need to go through.
At Geordie Girls we strive towards being a helpful and easygoing website that can take you through the process smoothly, to ensure you as our clients have the best-escorting experience you will never want to forget.
Frequently Asked Questions About Our Escorts in London Newcastle
Here are some of our most frequently asked questions that we have decided to answer to make the process of booking an escort from our agency easier than ever before.
To check which of our sexy escorts are available simply select the 'Available' option above the main gallery, or look out for the tag while you're scrolling through the profiles. You're always welcome to give us a call and we'll let you know first hand which of our companions we can send you tonight.
We like to make sure everyone's fantasies, kinks and fetishes are taken care of. By selecting companions with a range of services for you to choose from, we're able to guarantee almost any service you desire. Be sure to keep in mind that services are at our companion's discretion, however you shouldn't struggle to find ladies providing popular services such as GFE, massage, domination and fetishes. To find out exactly which services you can enjoy from any given escort, get in contact with us directly.
Latest reviews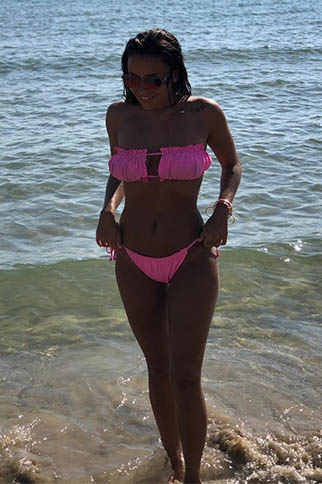 I met Alexandra last week in the Vermont hotel in Newcastle all I can say is this girl is amazing & I can not recommend her enough. The booking lasted for two hours & would of went on for longer only I was pressed for time. Thanks you Geordie girls & Alexandra for a great experience.
Kevin
On 1920-10-20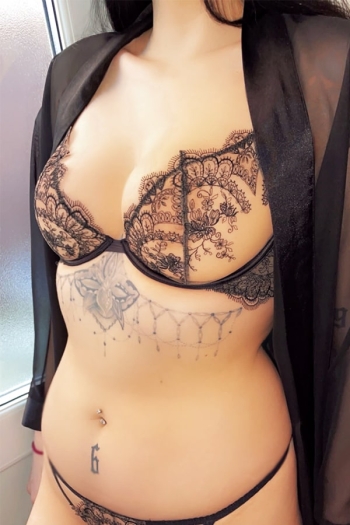 A beautiful soul is Mina, professional to a tee and we shared intimate thoughts, mutual kinks exposed. A real diamond, and so comfortable on a first meet. Will definitely see her again, if she'll see me as "a n.other". Felt my true self exposed and I loved it. And she tastes divine.
Neil
On 2021-09-30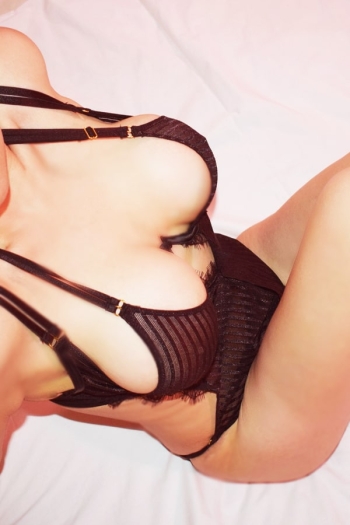 Annaliese is an whole other level to any women I've ever been with. She's naturally sexy, with a slim body and huge perky boobs! The moment we met she was flirty and she didn't waste a second of the time we had together. For those of you like me that enjoy someone with a naughty and adventurous side, I'd definitely recommend going with Annaliese
Aydan
On 2022-01-13
Kylie is nothing short of sexy, funny, flirty and downright naughty. Honestly I had an amazing time with her, she knows exactly what a guy wants and isn't afraid to explore fetishes for anyone like me that likes to get a little kinky. I won't be forgetting her big lips, peachy bum and perfect tits anytime soon! Thanks Geordie Girls!
Ollie
On 2021-12-22
Cannot wait for my next booking with Jennifer, I can't get enough of her! I love girls with tattoos in general, but Jennifer's incredible physique and model-like beauty makes her the perfect woman in my eyes. Every booking seems to be just an exciting and naughty as the next. Looking forward to seeing her again tomorrow!
Lucas
On 2021-11-13